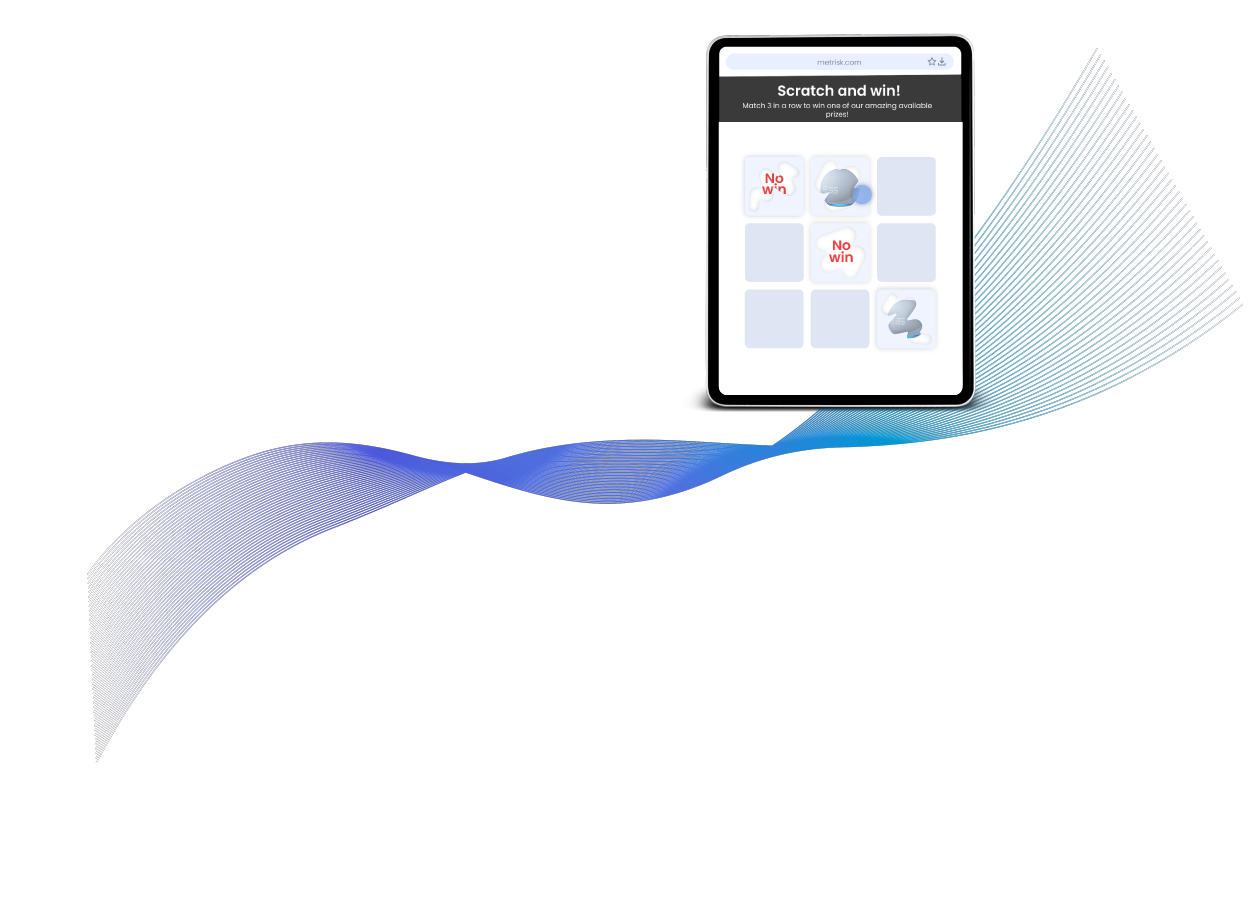 Scratch Cards
Scratch card promotions are a very popular promotional technique. They are extremely versatile in their application, simple to implement, and can reach a wide audience.
Scratch cards meet a wide range of promotional objectives, including targeting new customers, raising brand awareness, and increasing repeat custom.
Scratch cards can be physical or digital cards, either given away (in-store, in physical media), or supplied on purchase.
Benefits
Audience Engagement
Depending on the target, the scratch card prizes can be won by a small number of participants, with a few high-value prizes, or many small prizes won by all participants.
Instant Appeal
This promotional mechanic is very popular, as consumers experience the suspense and excitement of a 'will I win' feeling. It instantly provides a deeper interaction with your consumers through active participation.
Fun
Scratch cards work well when there is an element of fun. Leading brands have used this successful mechanic time and time again. They can be used in conjunction with sporting events like the world cup, back-to-school, and popular holiday events.
Increases Repeat Purchase
By implementing a scratch card promotion that rewards the participant with a money-off voucher, or a free gift with purchase, encourages repeat custom and increases customer retention.